GAIN CLARITY AND UNDERSTANDING OF YOUR SOUL'S PURPOSE, UNIQUE GIFTS AND LIVE A FULFILLING LIFE IN ALIGNMENT WITH YOUR SOUL'S PURPOSE
My name is Dina Kleiman.
I am an Intuitive Reader, Healer, and Spiritual Guide.
Since 2011 I have been helping people just like you find greater meaning, purpose, and fulfillment in their lives.
My approach is grounded in Shamanic principles and guided by Spirit to help you explore your inner landscape, release past traumas and limiting beliefs, and discover your soul purpose and spiritual gifts so that you can live a soul-aligned life – one that you can look back on with pride and satisfaction.
Through our work together, you will gain a fresh perspective on your life, overcome fears and doubts, and use your unique gifts to live a fulfilling life that is aligned with your authentic self and the natural flow of the universe.
YOUR SOUL IS CALLING YOU – ANSWER THE CALL!
SPECIAL LIMITED-TIME OFFER: $55 off any reading or healing (except sound healing)
Classes and Workshops
FREE: Oracle Card Mini Readings
Looking for quick guidance on a specific question or situation? Every Tuesday I offer free mini-readings where you can ask your question and I will pull a card for you right there and then. It's first come, first served and I'll be there for 30-40 minutes, so try to get here as close to 12 […]
Learn more
FREE: Discover Your Spiritual Gifts and Connect to Your True Self!
Imagine feeling clear, peaceful, and fulfilled every day. Imagine knowing your soul's purpose and having the power to bring it to life. With our weekly meditation class, this dream can become a reality! In this guided meditation class you will: Quiet the mind and connect to your inner self Reduce stress and increase mental and […]
Learn more
Stay up to day on upcoming events!
Be the first to receive information about upcoming workshops.
One-on-one Sessions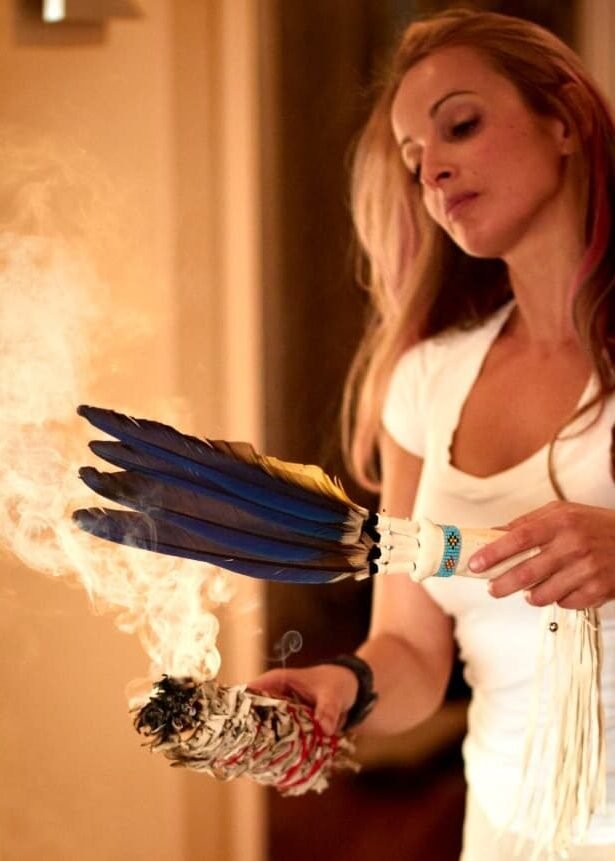 Life's purpose is to simply be,
To live each moment, wild and free,
To find in each day a reason to smile,
And cherish each moment, even for a while.
Dina's energy is so amazing to be around. It's like that "ahhhhhh" feeling you get. Dina helped fight for me when I couldn't fight for myself. To be more clear, she helped me see that I was something worth fighting for. I am blessed, humbled, and grateful to know this beautiful soul.

I have had anxiety my entire life, it was such a part of my day I didn't know what it is like to wake up without it. I had a healing with Dina. The very next morning, upon waking – I opened my eyes and did not have any anxiety. It was so strange… waking up without that feeling of dread and anxiousness. I have continued to feel better and better each day since the healing. It has been three months and I am still anxiety free.

So much in my life has improved after working with Dina. Because of her I found a job that expands my soul. She also helped me figure out what has been keeping me back from enjoying my life and negatively impacting my health. I highly recommend you work with Dina, she will change your life.

Angela
Shine bright

Dina helped Olena connect with her true self.

Let Dina help you be you!

Dina has angelic energy – soothing and healing; compassionate and free of judgement. She helped me see my inner light. I no longer fear the future. Words cannot describe how wonderful she is. Dina is a shining light.

Be of service

Dina helped Alex make his dream a reality

Let Dina help you make your dreams come true

Thank you Dina for all of your support over the years. Because of you, I was able to follow my dream, which is to create a charity that supports orphaned and abandoned children worldwide. I could not have done it without your help.  www.helporg.org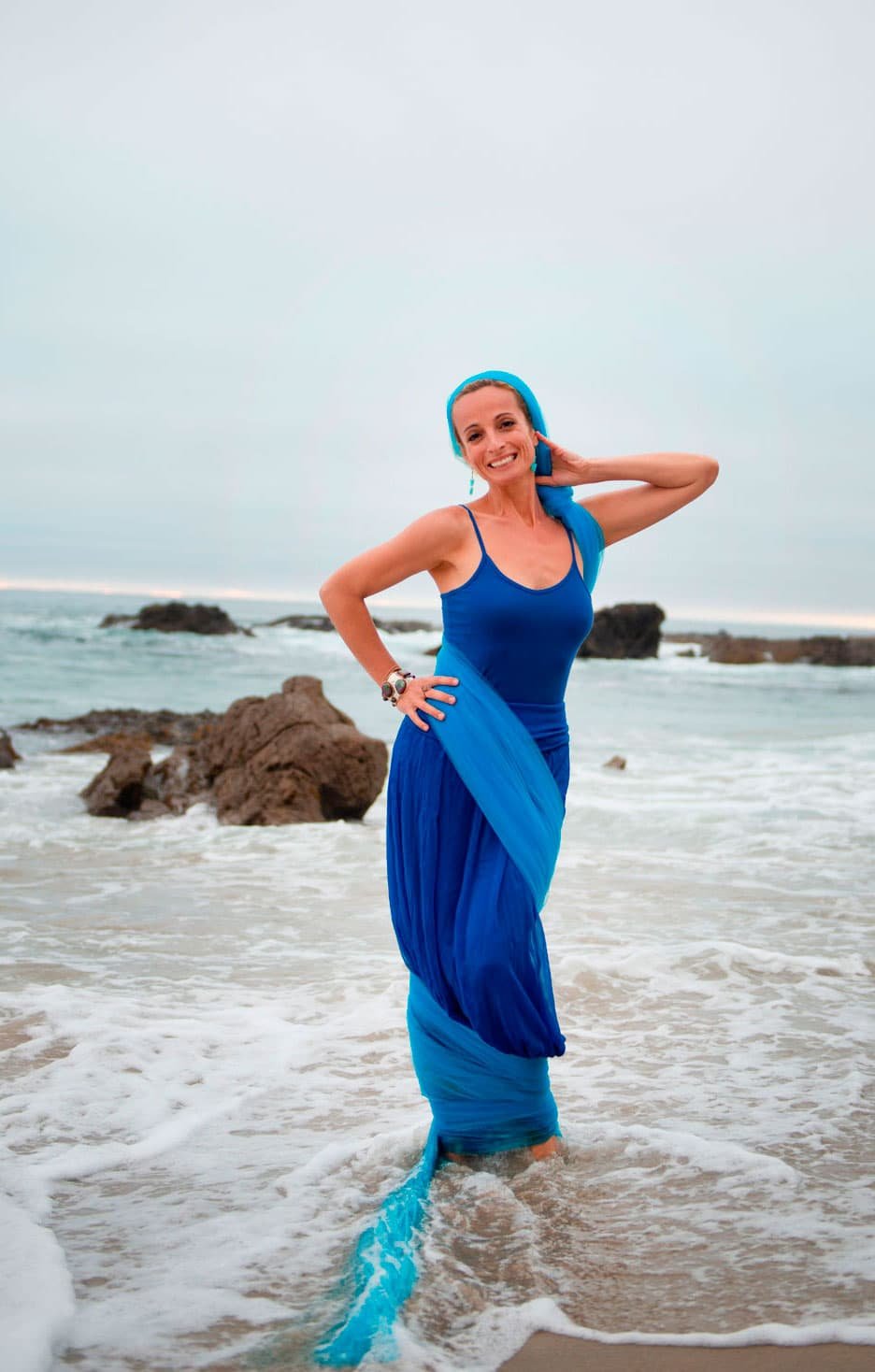 The spirit world is like a clear, limitless sky. It waits for us to explore it. There is no beginning, there is no end. There's no judgement, no good, no bad, just pure love.
My Story
In the year 2000, I had everything that society told me I should want. I had a prestigious job in IT, a steady income, and a close-knit group of friends. But despite these outward signs of success, I felt like something was missing. I felt a hollow ache in the pit of my stomach, a restlessness that I couldn't shake. I yearned for something more – a deeper purpose, more meaningful experiences, and a connection to something greater than myself.
One evening, as I was scrolling through my emails, I stumbled upon a message that would change the course of my life forever. It was an invitation to a year-long spiritual development program. As I read the email, I felt a stirring in my soul. A voice, soft and insistent, whispered to me: "Go there."
I hesitated at first. What was this program, and why did I feel so drawn to it? But the "Voice" persisted, urging me to take the leap of faith. So I signed up for the program, not knowing what to expect.
As I immersed myself in the teachings, practices, and experiences of the program, I felt like I was coming home. The concepts and techniques all felt so familiar as if I had known them in a past life. I felt a deep sense of deja vu, like I was rediscovering something I had lost, rather than learning something new.
One day, as I was walking my dog, a warm wave of energy washed over me. I felt a sudden clarity and a deep knowing that my soul's purpose is to serve as a bridge between the physical world and the spiritual realm. That night, the "Voice" spoke again, louder and more authoritative than before. It told me that I was not only meant to be a bridge but to teach others how to connect and communicate with the spirit world so that they could find their own answers and create the life they wanted.
With that realization, my life took on a new purpose and meaning. I completed the training program and began offering intuitive readings. Soon, I expanded my services to include energy healing and began teaching classes to others.
Over the years, I continued to deepen my knowledge and understanding of spiritual practices, attending workshops, retreats, and seminars with other experts in the field. I practiced what I learned, incorporating new habits and tools into my daily life and constantly seeking to strengthen my connection to the spirit world and my guides.
Now, more than 20 years later, I have developed my own unique approach that combines energy healing, intuitive guidance, and practices like chakra balancing, reiki, and shamanism. By working with each person's unique energy field and connecting with their spirit guides, I offer insights, clarity, and healing that can help them move past physical and emotional pain while connecting with their deepest desires and aspirations.
My spiritual journey has been an unpredictable and challenging one, filled with moments of doubt, fear, and uncertainty. But it has also been a journey of beauty, transformation, and joy. Through my experiences, I have learned that life is not just about what we do, but about who we are and the connections we make with the world around us.
If you are seeking clarity, healing, or a greater sense of purpose, know that the path is there for you to discover. It may not be an easy journey, but it will be an exciting and transformative one. And if you're feeling that gentle nudge, that voice urging you to take the first step, listen to it. Trust in yourself, and in the wisdom of the universe. You never know where your journey may lead you.
Let's connect: FB: Dina.Kleiman | IG: Dina_Kleiman  | YouTube: @DinaKleiman | TikTok @dinakleiman
Before you go, I would like to share something my Spirit Guide – Ra-ja told me during a channeling session:
"Dear Humans,
We want to say thank you. Just thank you. For everything and yet for nothing in particular. For simply just existing. For holding up your end of the agreement of coming to earth and for showing up every day to face this human existence.
You did not have to do it. You could have stayed in the great realm of the spirit. Remaining what you truly are, a collection of energy suspended in the big void. Yet you chose to come to earth to be one among your brothers and sisters. To provide comfort and hold space for those you love. And to receive love from those who love you.
That last one may sometimes be hard to accept. But know that you are indeed loved. And know that life does not have to be complicated. Love does not have to be complicated. All you need to do is wake up every day and do your best to be present for yourself and for others. We are here to simply be. And to hopefully learn something… anything." Ra-ja